Emergency Hammer
More safety, less danger of injury, a higher degree of glass smashing performance with a minimum of effort are all features of the Happich emergency hammer.
Additional Information
Length -185 mm. Handle Width - 62 mm. Head Width - 77 mm. Use with TLEHM mount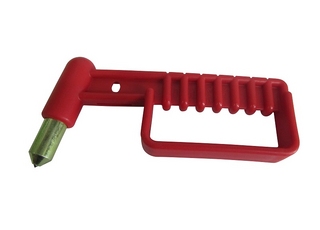 *Photo may not be accurate depiction of colour.
Related Products